I have a "sunroom" where I keep airplant jellyfish between shows and before I send them out to customers and stores. It's a glorified mudroom full of windows but sunroom sound much more elegant.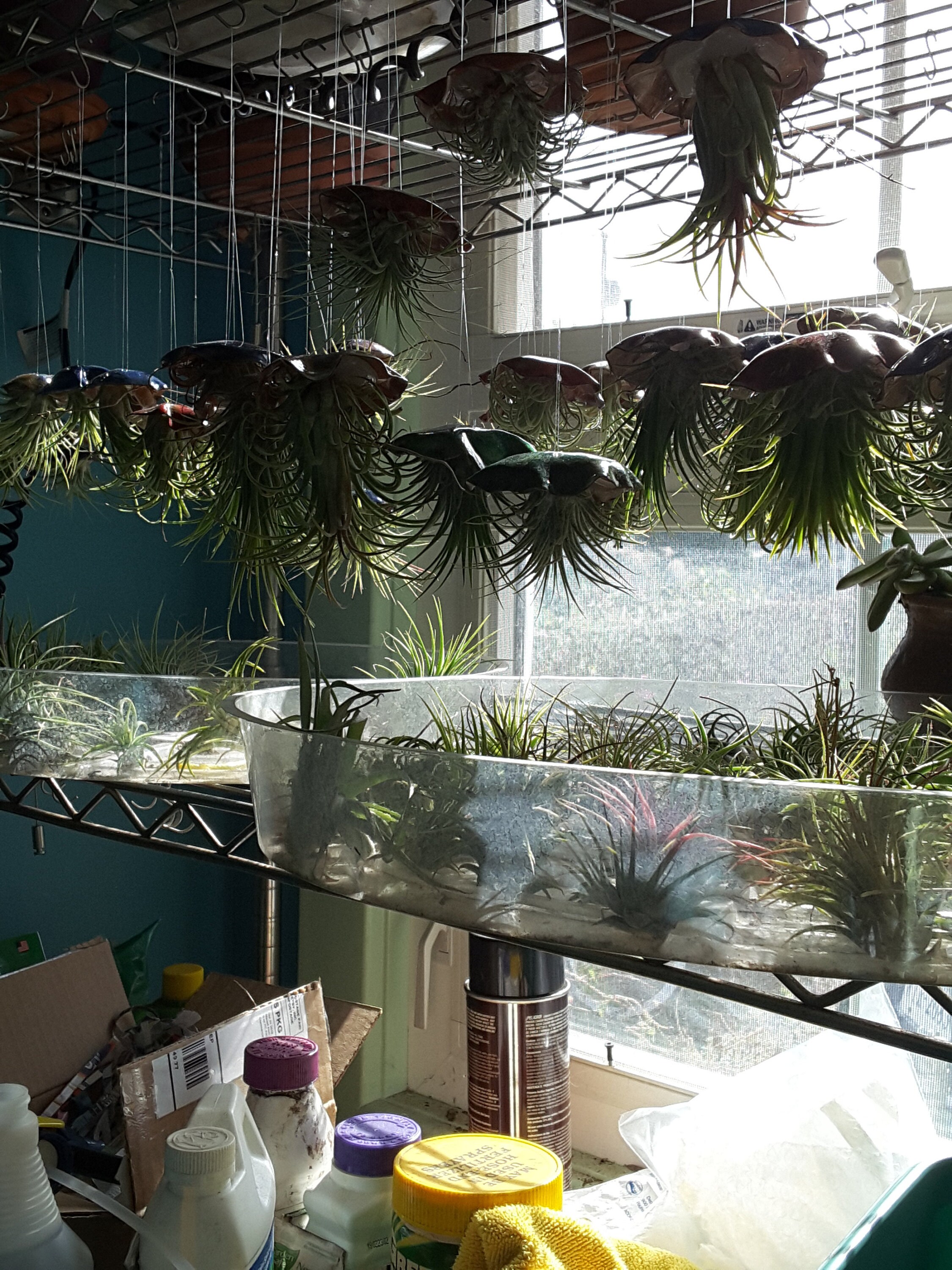 Plants are spritzed once or twice a week or more depending on the humidity. I use a sprayer that I let come up to room temp with the lid off so the chlorine disappates.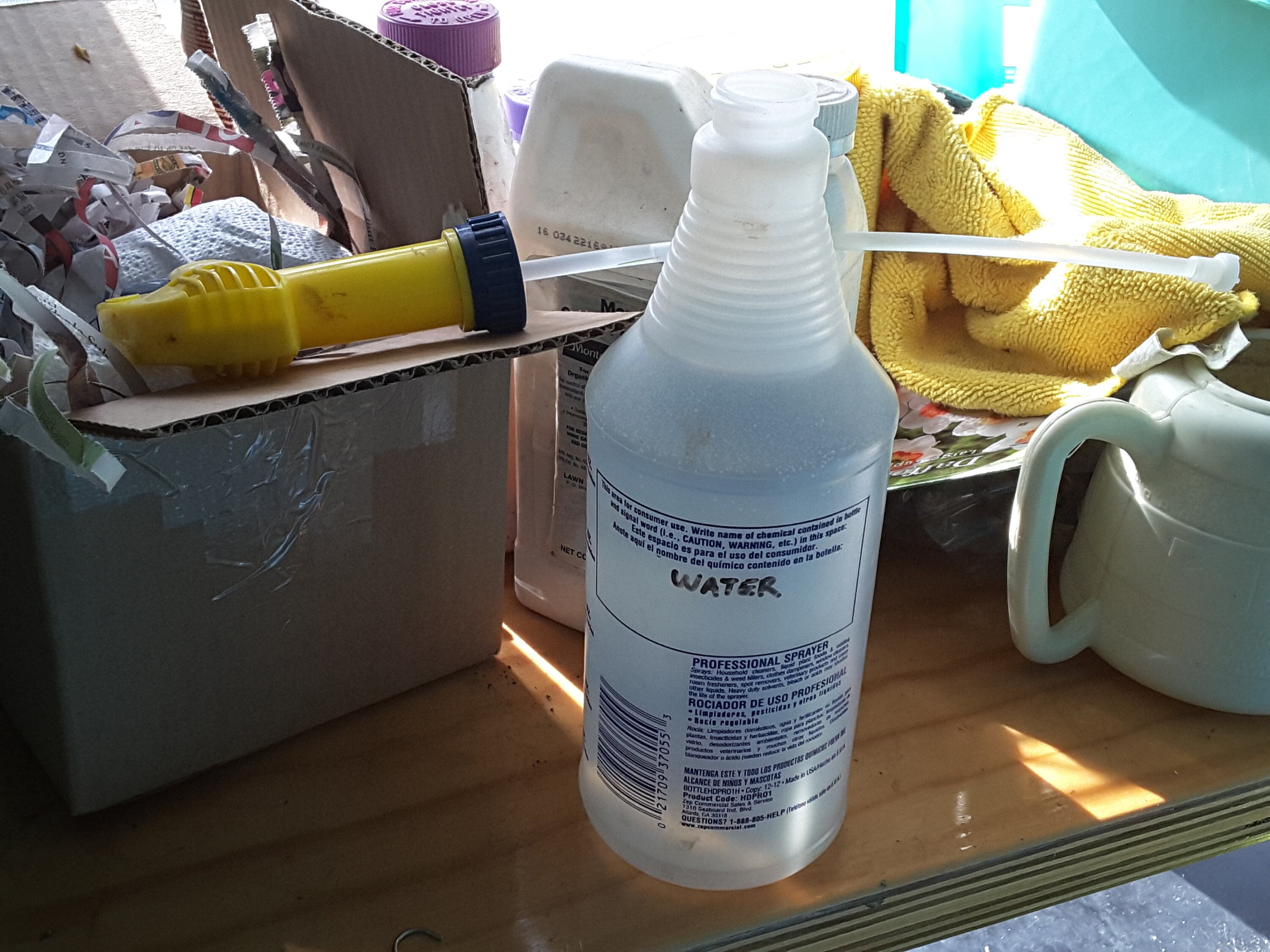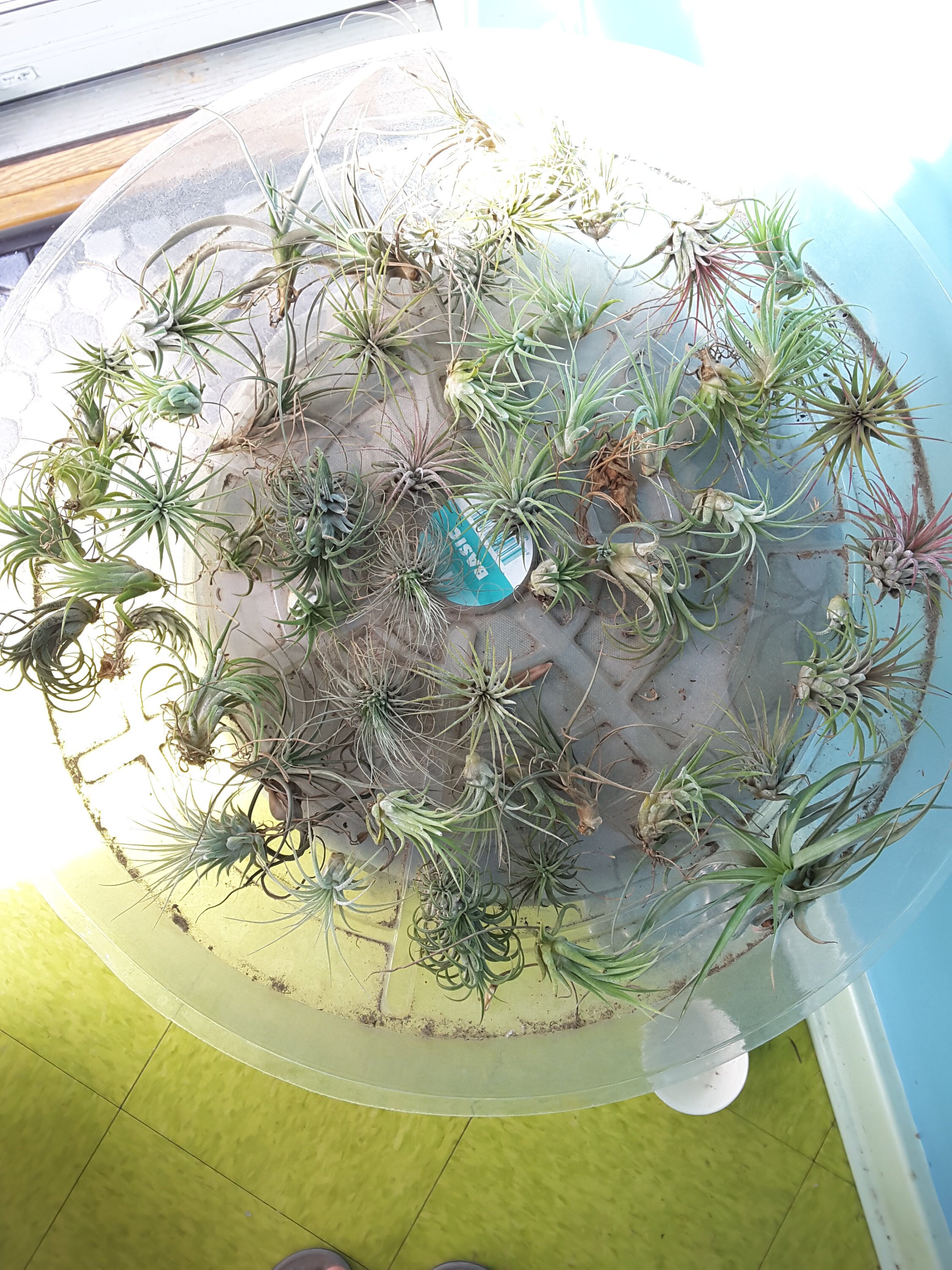 Airplants before they transform. I use a lot of airplants!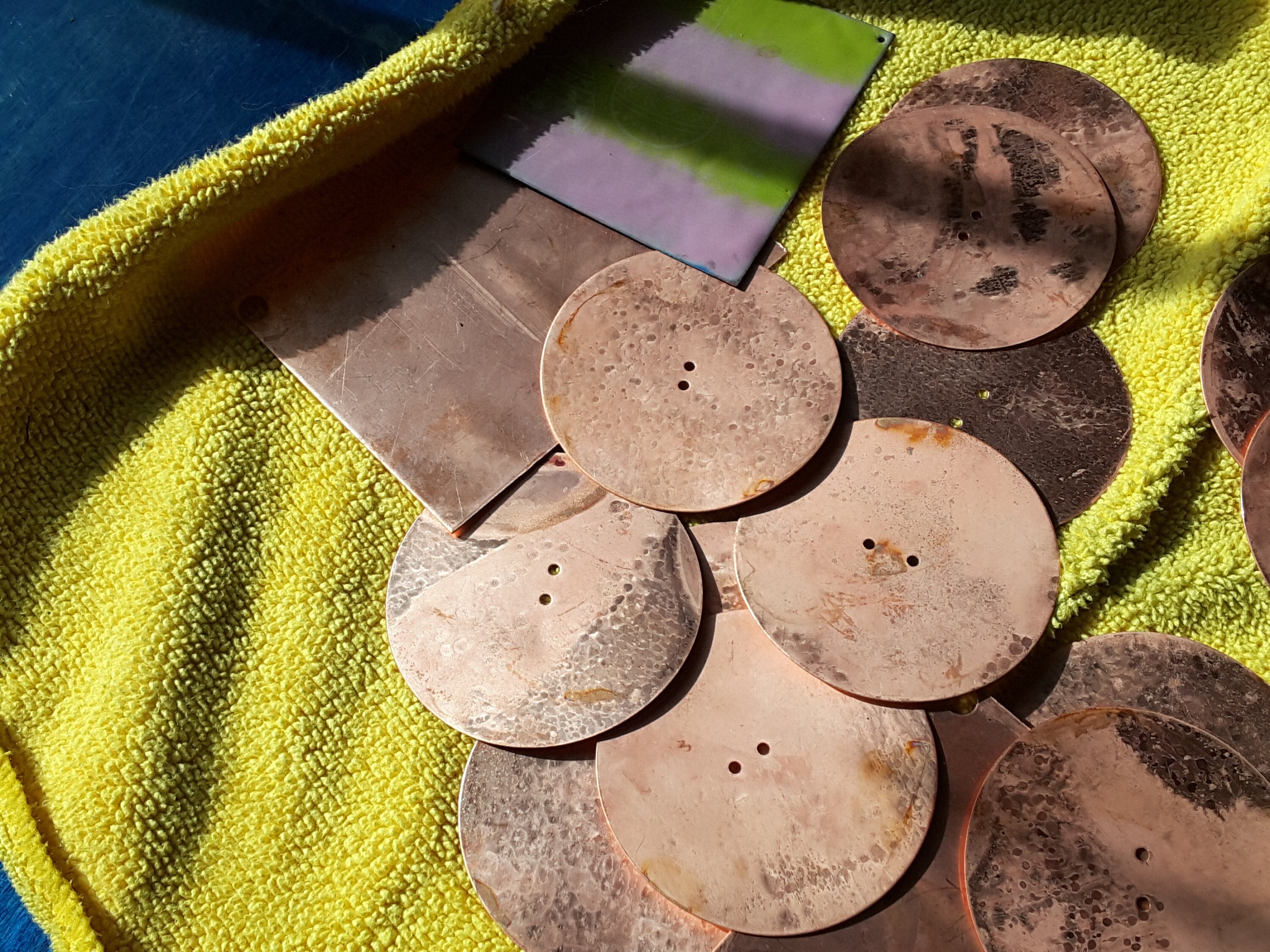 Copper blanks after their first cleaning and before shaping. These become the "body" of the jellyfish.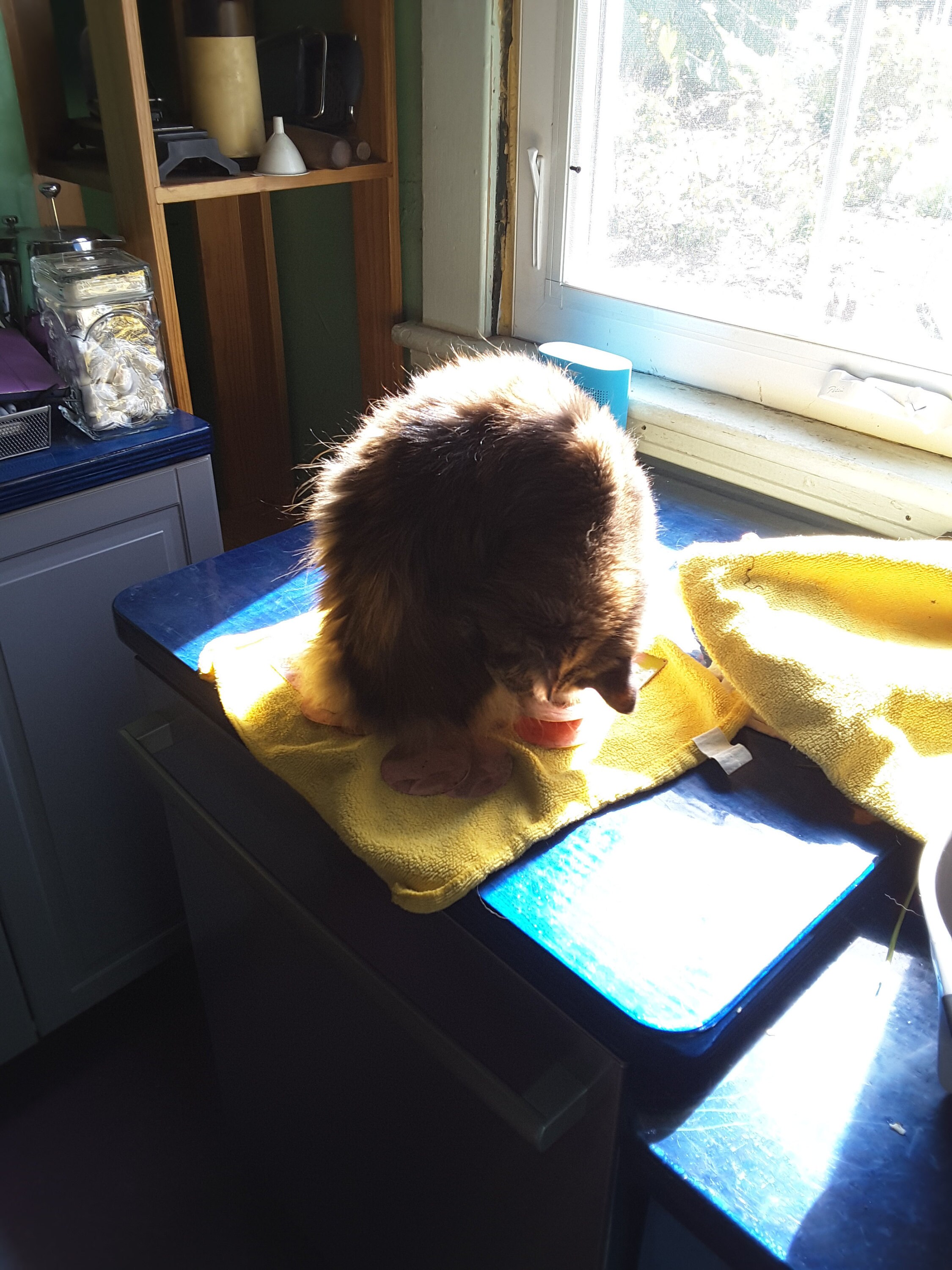 They also apparently make an excellent cat bed.
Just wanted to share a little glimpse of where the airplant jellyfish reside before they go home with you!
Oh, and just for fun, some picture of my garden just as the weather is turning cold: